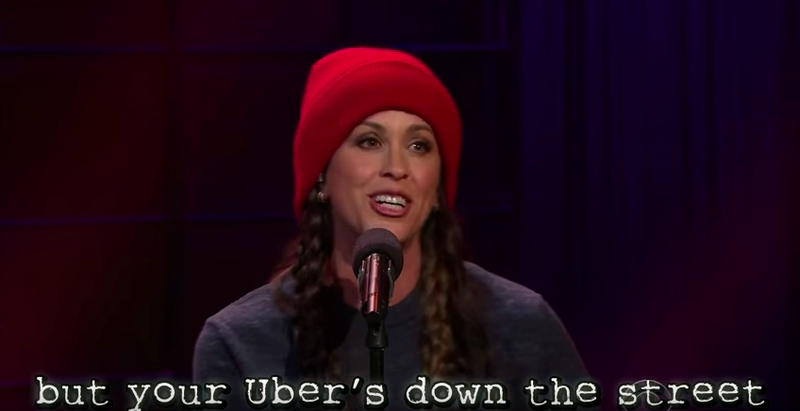 It's a traffic jam, when you tried to use Waze. A no smoking sign, when you brought your vape. It's like swiping left on your future soul mate.
On the Late Late Show with James Corden, Alanis Morissette gamely gave the lyrics of her 1995 hit "Ironic" a 2015 spin. Appearing in a red ski hat and braids in a wink at the original music video, Morissette was joined by a similarly coiffured Corden to sing refrains like "An old friend sends you a Facebook request / and you only find out they're racist after you accept."
"It's free office cake on the first day of your diet / It's like they announce a new iPhone the day after you buy it," they sing. "It's a Snapchat that you wish you had saved / A funny Tweet that nobody faves." Delightfully, Morissette even makes fun of the fact that "Ironic" contains almost no ironies, as my frustrated 7th grade English teacher kept trying to teach us.
Source: [Vulture]